Collaborators
Susan Happersett

Susan Happersett makes drawings, paintings, books, and videos based on mathematical formulas, patterns, and concepts. Susan holds graduate degrees in both Mathematics and Art. Her work explores algorithms, geometry, set theory, and number sequences. She has collaborated with Purgatory Pie Press for over 20 years. Her work is held in the permanent collection at MoMA, the Getty Museum, Tate Gallery, and San Francisco MoMA. You can find out more about her work at
happersett.net.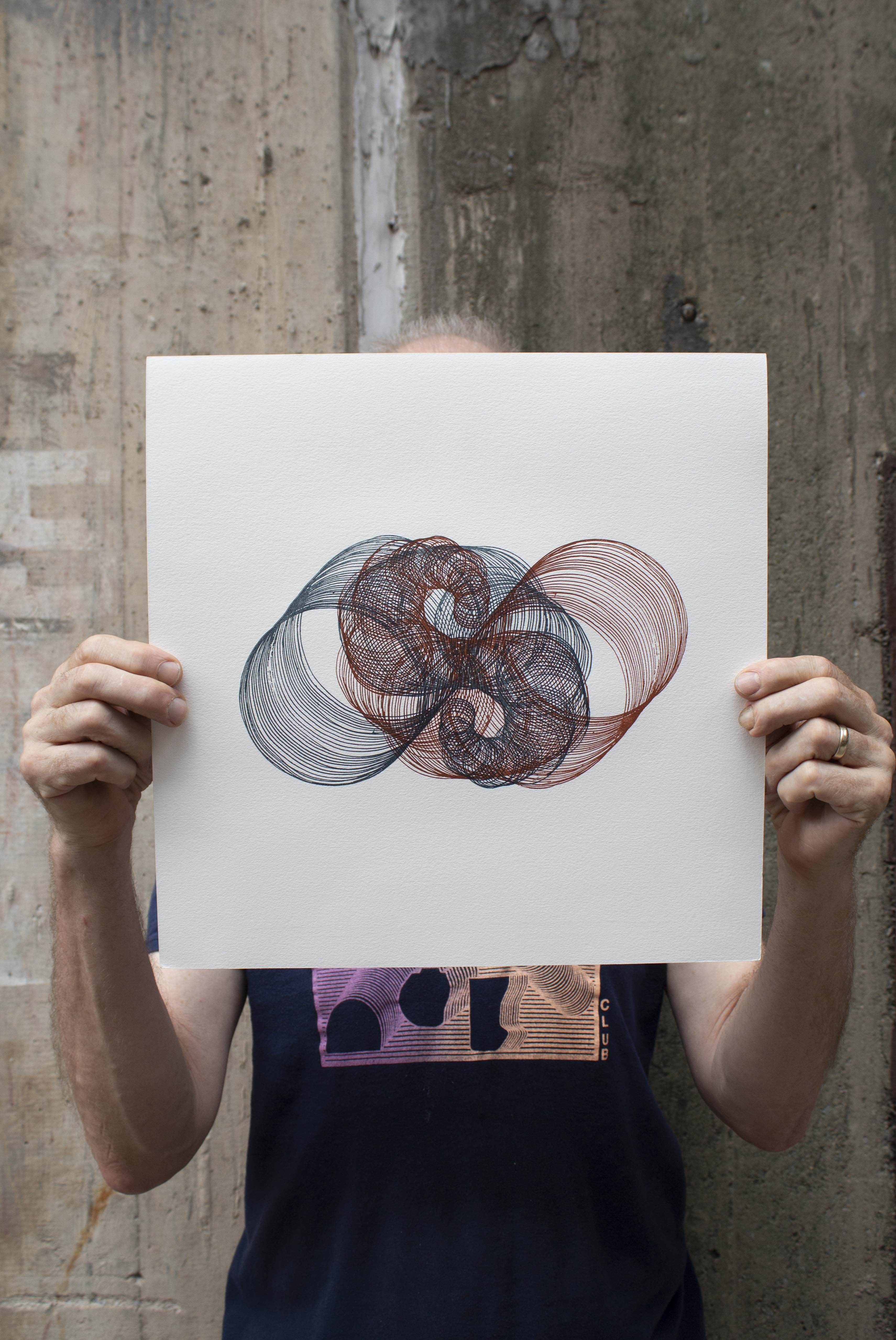 Cartesian Lace Bricolage, Box of Chaos, Fibonacci Flower, Infinity Remove, Fibonacci Spiral Galatic Collision prints, Happersett Accordion

Bob and Roberta Smith
.Bob & Roberta Smith, (aka Patrick Brill) is a British contemporary artist, writer, author, musician, and art education advocate. He is an associate professor at the School of Art, Architecture, and Design at London Metropolitan University. His pieces have been exhibited in collections across Europe and the United States. You can find out more about his work at
bobandrobertasmith.co.uk.
We Spy USA,The Critics Rave, UnPop Recurd, Gotham Golem Soho Archipelago

Elizabeth Duffy

Elizabeth Duffy has studied jewelry making, painting, drawing, sculpture, and textile conservation. Her work has been exhibited at the Drawing Center, the RISD Museum, the Milwaukee Art Museum, the Aldrich Museum of Contemporary Art, White Columns, Wave Hill, and DM Contemporary. She had curated exhibits such as
Dead Ringer
at the Bristol Art Museum and
Office Space
. You can find out more about her work at
elizabethduffy.net.
Enclosure Exposure
Bill Fick
Bill Fick is a printmaker who lives and works in Durham, North Carolina. He is currently a Lecturing Fellow at Duke University in the Department of Art, Art History, and Visual Studies. Over the past 25+ years he has exhibited his prints internationally and taught at institutions across the United States. His work can be found at the Fogg Art Museum, Harvard University, The New York Public Library, and the Zimmerli Art Museum. You can find out more at
billfick.com.
High Anxiety
April Vollmer
April Vollmer is a New York artist who focuses on mokuhanga: Japanese woodcut printmaking. She also makes drawings, collages, books, and digital prints. Her work has been exhibited internationally and published in journals including
Science, Printmaking Today,
and
Contemporary Impressions
. She draws inspiration from her travels to Serbia, Japan, Italy, India, and elsewhere. You can find out more about her work at
aprilvollmer.com.
Pests of Public Importance