plan ahead for NEXT TERM
These classes can no longer accepting students for this session
SVA Summer Term registration opens in May--summer classes begin June 1, 2020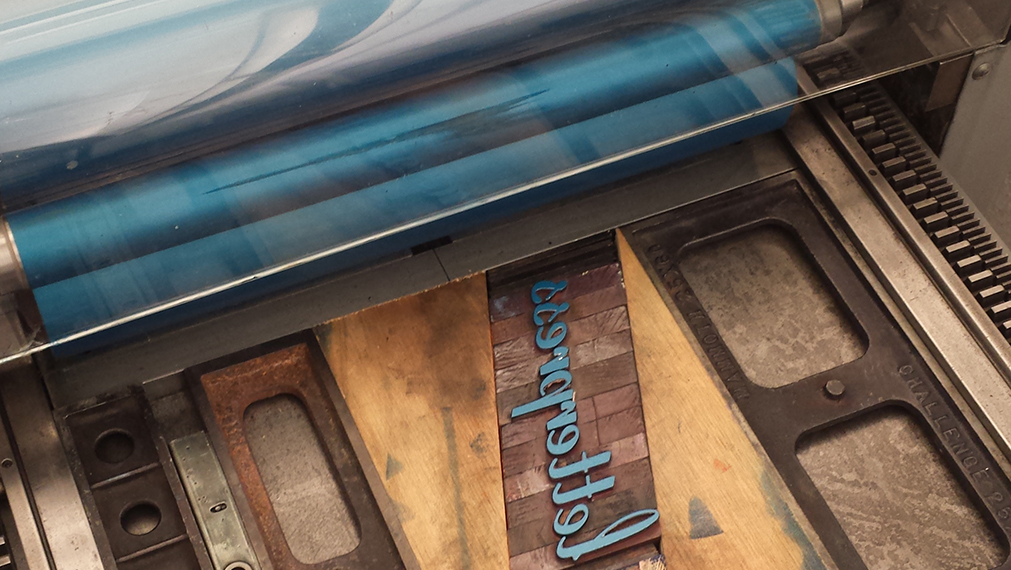 Letterpress is versatile and adaptable, and mixes easily with other printmaking processes. Through hand typesetting vintage metal and wood typefaces, students will gain a broader understanding of typography. Printing blocks and plates range from completely manual, hand-cut and collaged, to digital photopolymer plates. Accurate color registration is simple and easy. The image can range from hard edge to feathered and painterly, and the relief impression adds a third dimension. Operation and maintenance of different kinds of letterpress is included. Sessions begin with a demonstration followed by studio time to work on projects that range from type-based graphic designs to fine art limited editions. Previous printmaking experience is not required.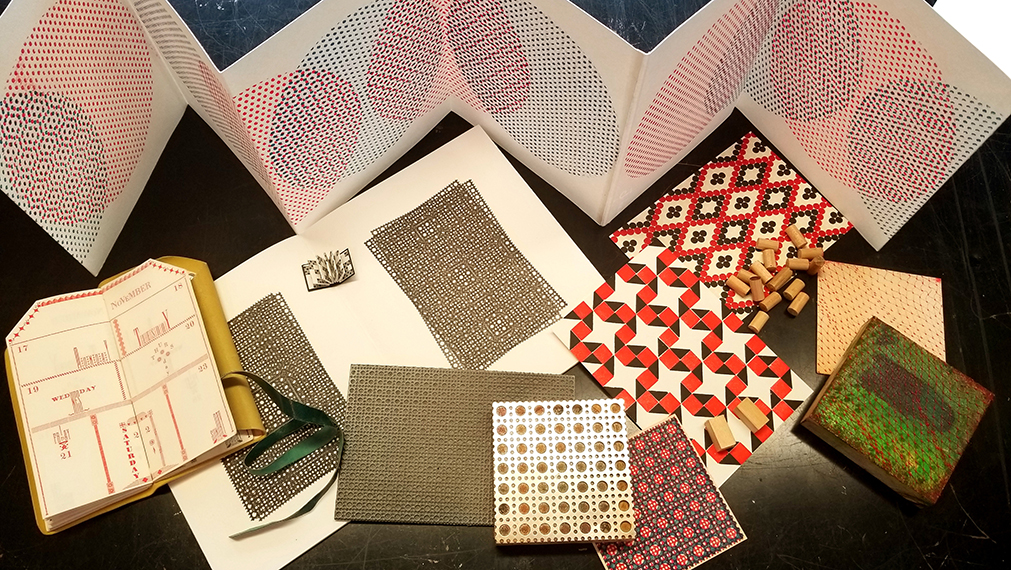 This course will concentrate on nontraditional, experimental and painterly uses of letterpress. Printing from collagraphs and linocut plates offers endless possibilities for image-making and color overprinting. We will explore moiré and interference patterns by shifting type set-ups and the use of multiple printings. We will also look at the type experiments of avant-garde movements, such as Dada and futurism, and innovative printers from the 19th and 20th centuries. Sessions will begin with demonstrations and are followed by studio time to work on self-initiated projects. Previous printmaking experience is not required.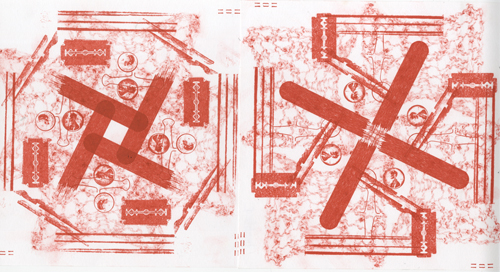 This hands-on workshop will focus on letterpress relief printing techniques. Students will be setting metal type, type ornaments, and found and made pieces. In addition to studio work we will view historical examples of this art form that include archeological, architectural, vernacular weaving, bricklaying and tiling. We will continue this tradition with modular pieces from the printshop, as well as found and made type-high hardware. Experiments will include moiré, interference, shifted and pinwheel prints, ink transparency and color overlay. The first day focuses on group patterns; the second day concentrates on individual projects.
NOTE: All levels welcome; some letterpress or relief printmaking experience is helpful, but not required.